Hotel Info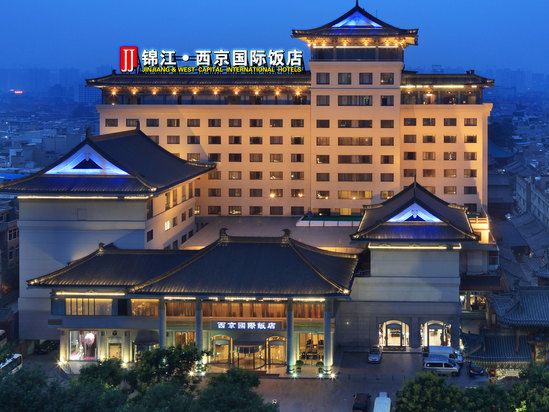 Jin Jiang West Capital International Hotel Xi'an
is located in the center of Xi'an, near the bell tower, drum tower, ancient city wall, Xiaoyan Pagoda and other places of interest.
Jin Jiang West Capital International Hotel Xi'an
is a wholly-owned hotel owned by Shanghai Jinjiang International Hotel (Group) Co., Ltd. The overall design of the hotel is based on the architectural style of the Tang Dynasty. There are 234 guest rooms with complete facilities. The hotel has wifi coverage and the rooms are equipped with high-speed Internet access.
The restaurant mainly specializes in Jiangnan cuisine. It has the tastes of Jiangsu, Zhejiang, and Shanghai. Although it is quite similar to its dishes, it has its own style, and is complemented by Sichuan and Shaanxi cuisine. There are banquet halls, large, medium and small meeting rooms for business activities, indoor swimming pools, business centers and other supporting facilities. Whether it's a business event or a vacation, it brings you a comfortable and luxurious business travel experience.