Hotel Info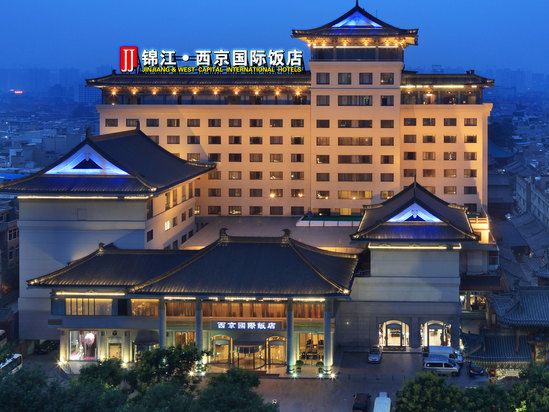 Located within the old walled city center of Xi'an, the Jin Jiang West Capital International Hotel (Xijing Guoji Fandian) is designed after the style of the Tang Dynasty.
Dining options at this Xi'an hotel include Chaoshan (from northeastern Guangdong Province) and Western cuisine.
Four conference rooms and a function hall are available for guests' social and business gatherings.
Those staying at the hotel can also take a dip in the indoor swimming pool.